Letter from the Queen!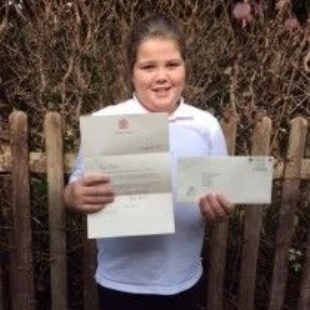 Wow a letter from the Queen!
Tawny (Yr 5) wrote to the Queen recently and asked her some questions, such as 'What is your favourite animal?' and 'How many rooms are there in Buckingham Palace?'. She has received a reply and is very proud of her letter.