Monkfield Park 4-5 Willingham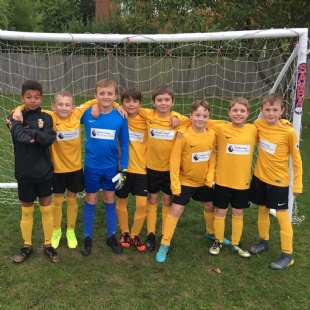 Willingham win their last game before the tournament.
Willingham Primary finished off their preparation for the football tournament with a friendly over at Monkfield Park Primary School.
Willingham and Monkfield Park were both scheduled to play in the tournament so it was good for both teams to have a run out before the tournament kicked off the following day.
Willingham got off to a great start with Ollie scoring a great finish into the corner of the net. Harvey was in goal and made some excellent saves.
Willingham doubled their lead when a corner from Ollie flew straight into the net, 2-0!
Half time arrived and with a strong lead, Mr Carminati instructed the players to keep playing as they were and continue to play with their attacking style.
The second half got off to a great start with Seba scoring a rocket to give Willingham a 3-0 lead!
Monkfield started to grow into the game and took advantage of Willingham's attacking approach by exploiting the gaps in defence and scored two quick goals making it 3-2.
Willingham got their forth with another corner turned in by the Monkfield defence. Ollie's corners were proving too much for the Monkfield team.
Ollie completed his hat trick with a fine goal to give Willingham a bigger cushion going into the final few minutes, 5-2.
Like earlier on in the half, Monkfield scored two in quick succession meaning it was a nervy final minute for the visitors.
Willingham hung onto the lead and won the game 5-4.
This was a great game for the neutrals with lots of goals being scored and lots of entertainment.
Well done to the boys that played and we hope they can take this form into the tournament tomorrow.