Netball Match with Earith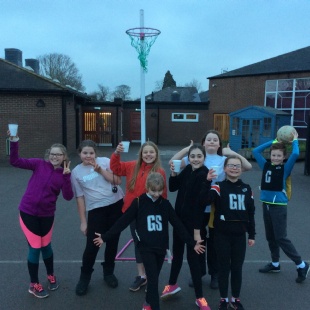 Report of the game by Izzy Brown, Year 6.
On the 24th January, Earith Primary School's Netball Team came to Willingham Primary School to play a Netball Match against our team which was co-coached by Mrs Rodgers and Miss Brook.
In the match, Mrs Rodgers refereed teams equally for the entirety of the match.
During the match, Willingham scored one goal but Earith scored two, it was very close and every one worked really hard and enjoyed it so much.
By Izzy Brown