Funny Faces in Orienteering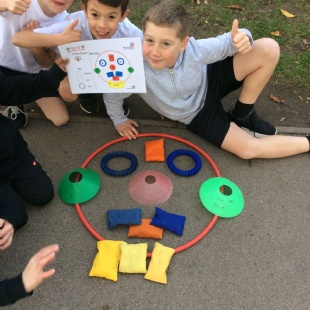 Mrs Hassan's class use maps to make funny faces in Orienteering.
Following on from their successful Orienteering lesson the previous week, Mr Carminati set the year 3/4 children a challenge of using maps to create faces with different pieces of equipment.
Children had to work in teams to come up with a plan of how best to tackle this activity and who would collect what pieces of equipment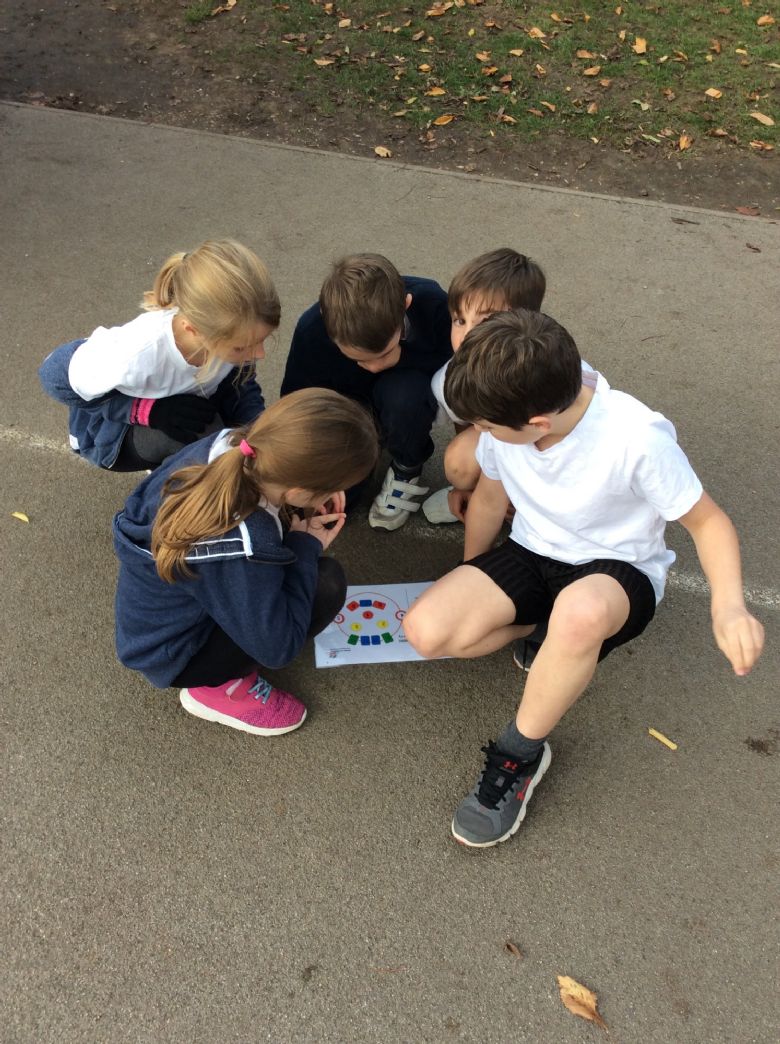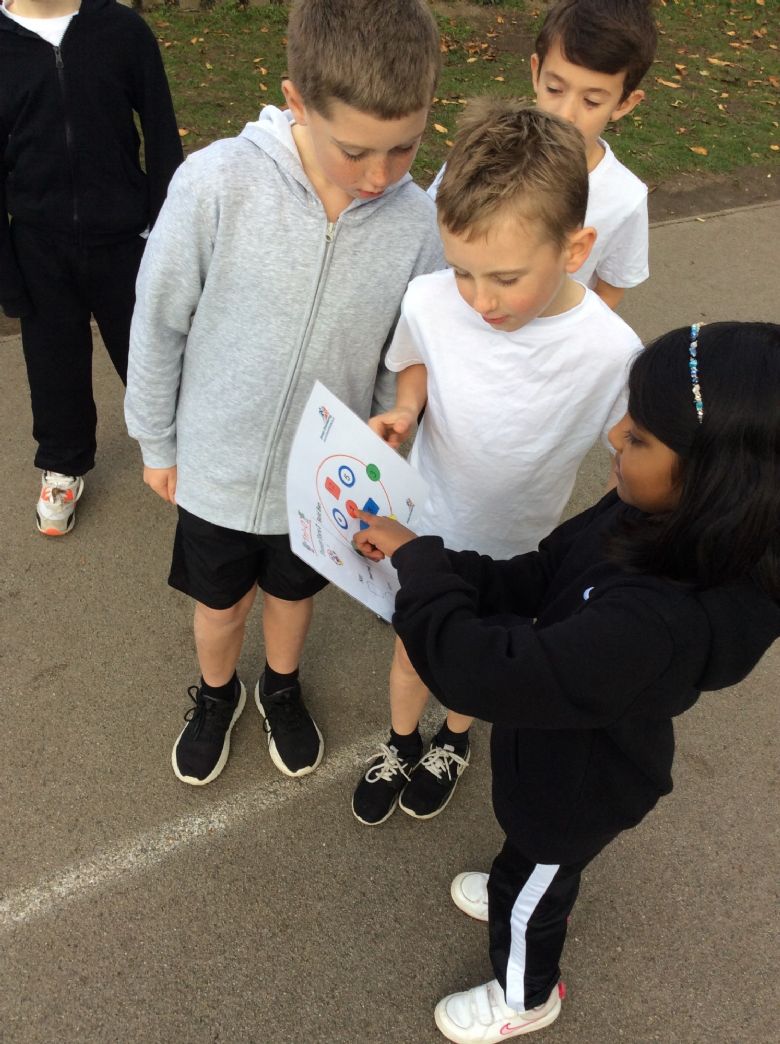 Each map contained a 'key' which helped the children know which pieces of equipment they needed for their 'funny face'. Each child had to run to the other side of the playground and collect one piece of equipment to start building up their face.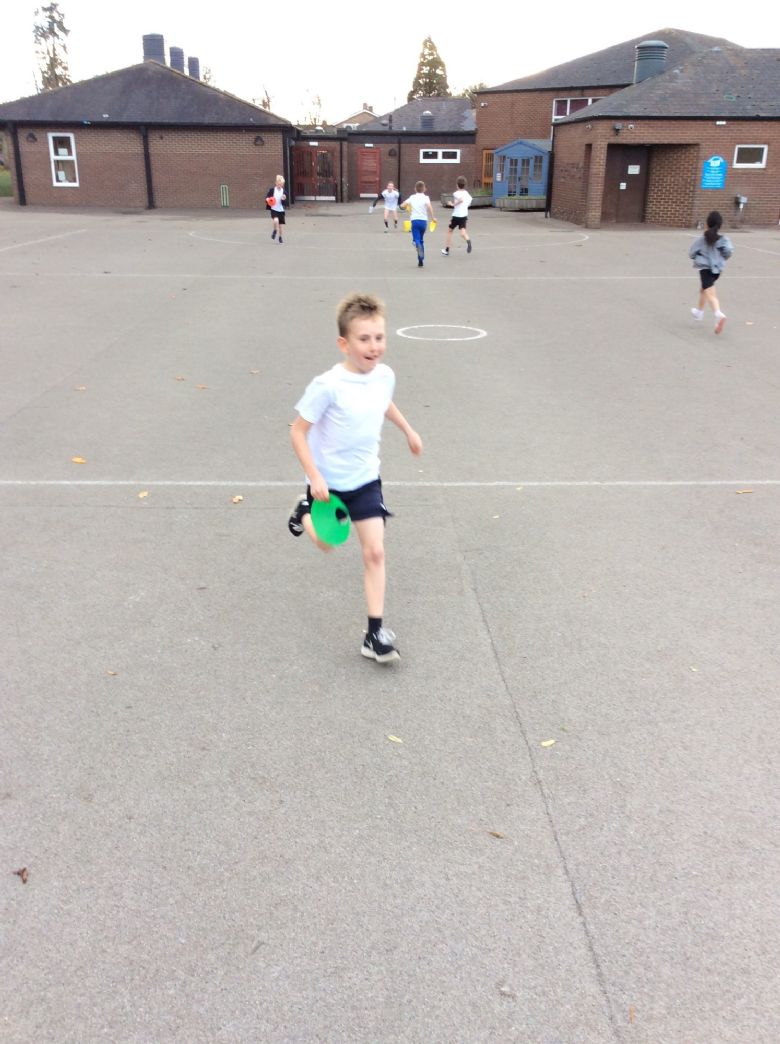 Teams were developing their spatial awareness skills in relation of the shapes they were using and transferring information on a plan to reality.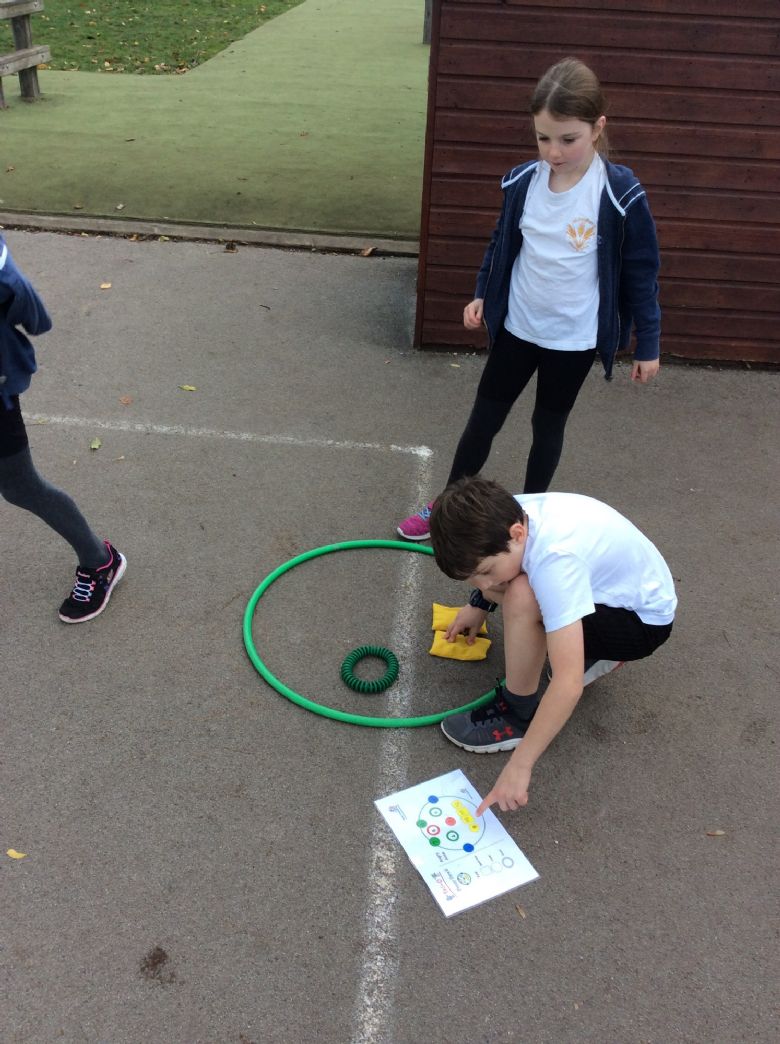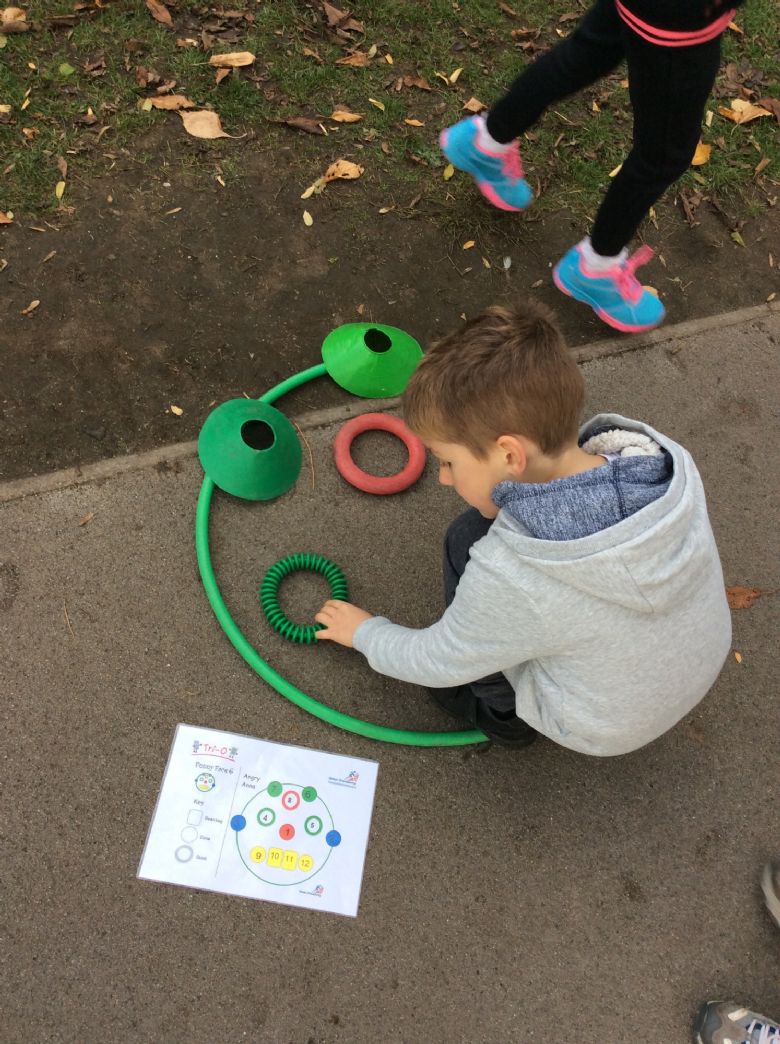 Mr Carminati emphasised the point that all the colours of the equipment needed to be correct to so that the 'face' looked exactly the same as the map.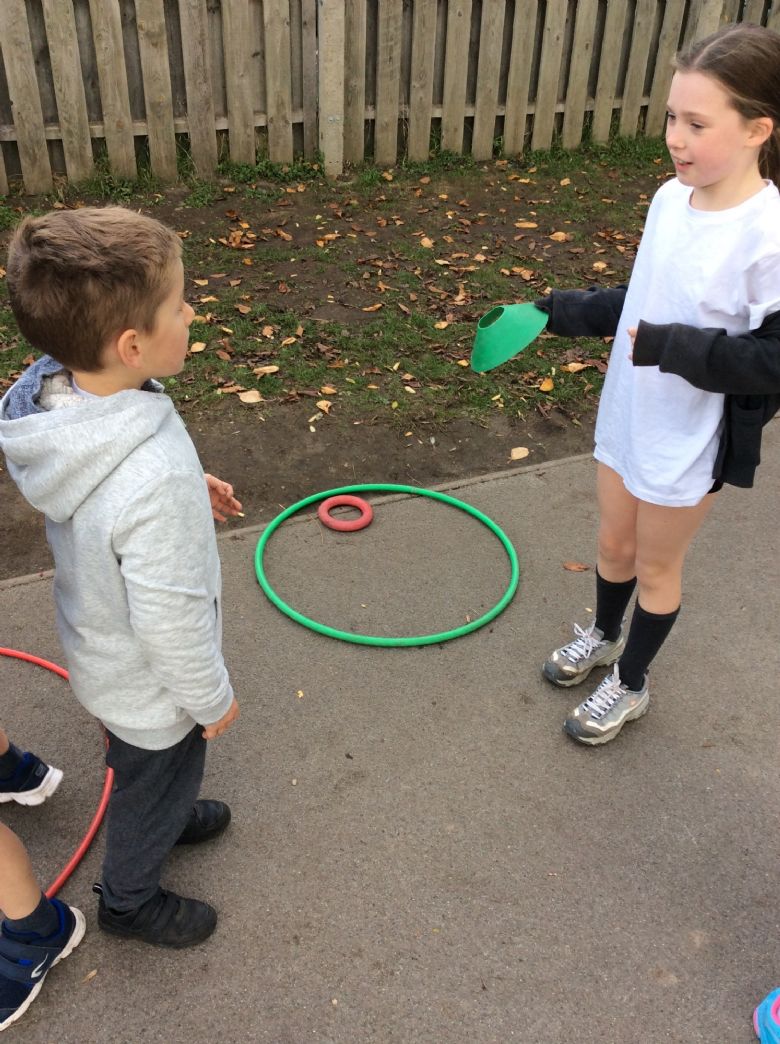 Mr Carminati was extremely impressed with the accuracy children showed making the map a reality, especially their understanding of spatial awareness.