Artist of the Week!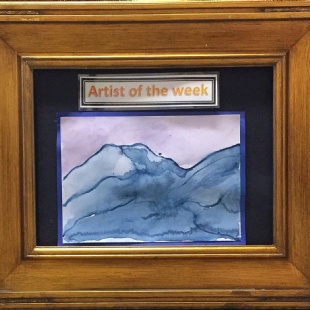 Here, I will feature one of the best pieces of art produced over the last week. The work will be displayed in our new gold frame of honour!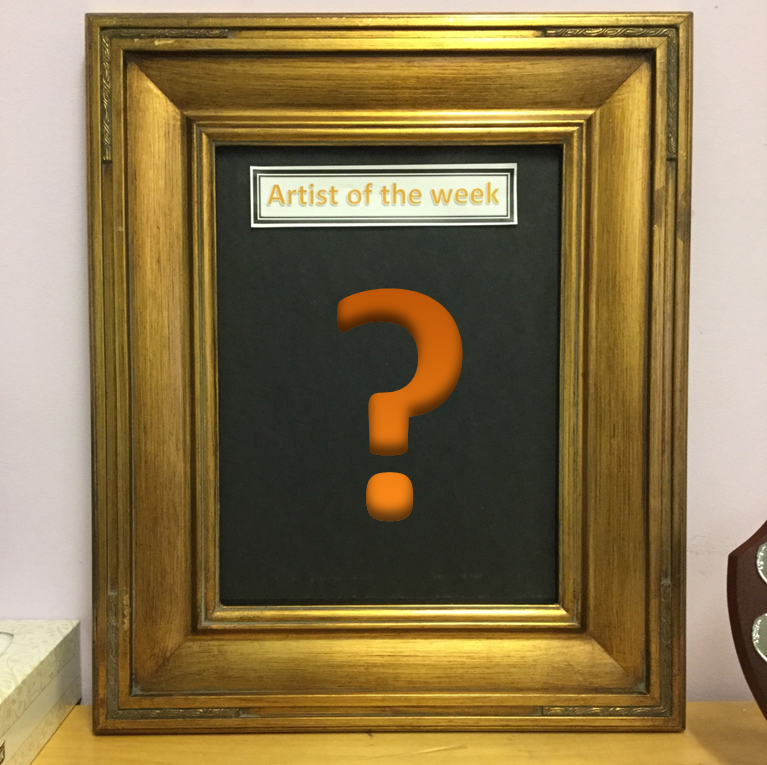 The first winner is: Lily from Year 6, for her detailed Greek vase design. Well done, Lily!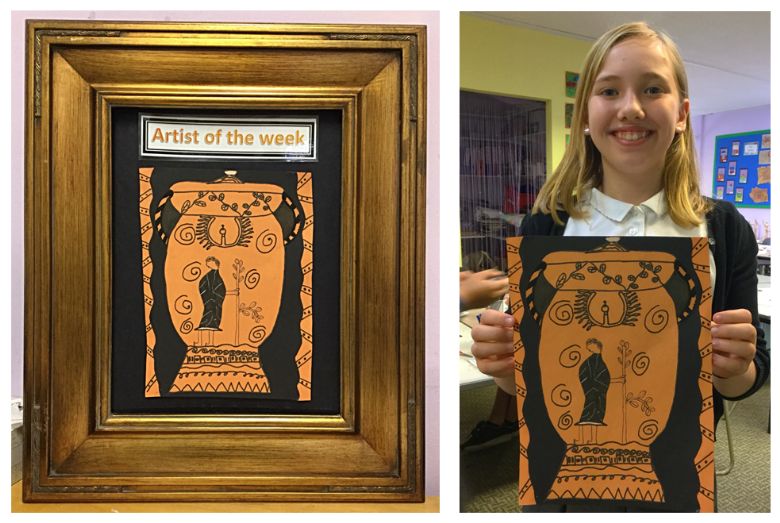 Our new piece of work is by Georgina from Year 2. I loved her colourful and characterful monsters.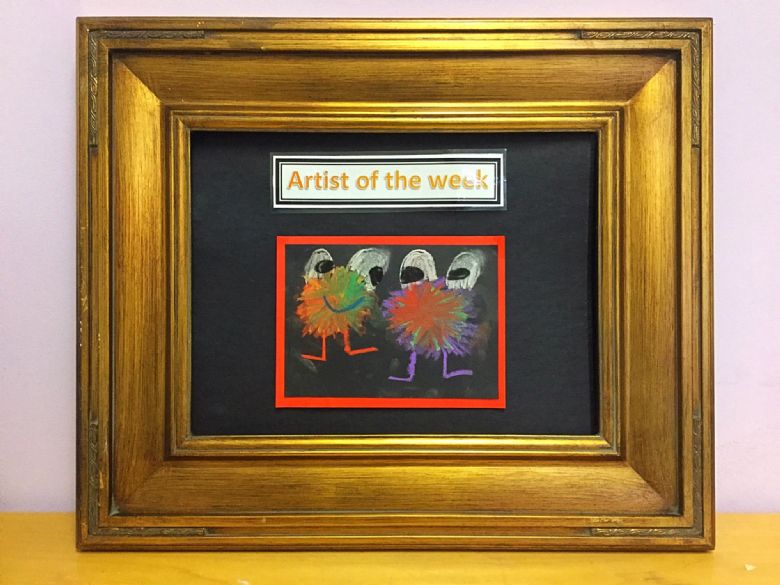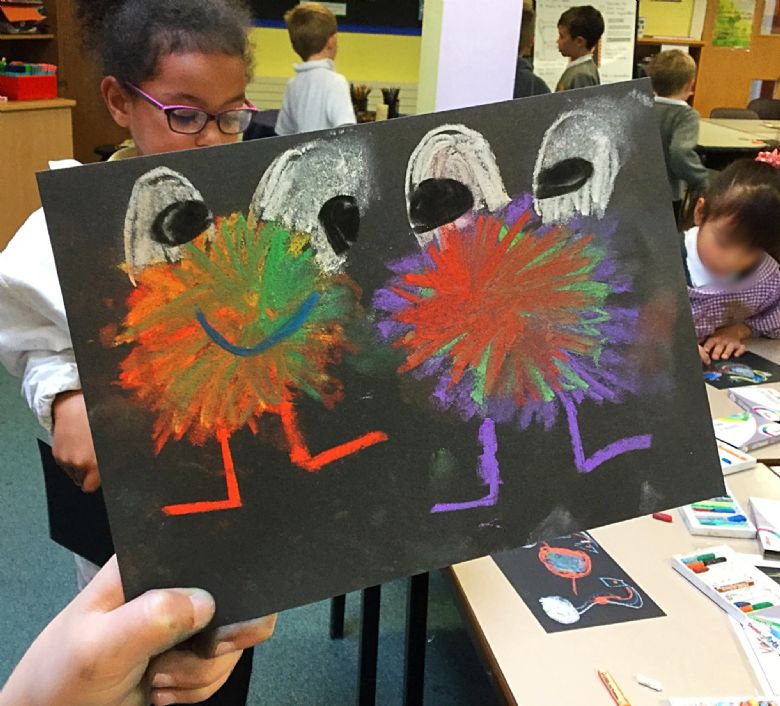 Our new star artist is Bethany from Stephen Hawking class. Here is her amazing Silly Sandwich created by making a collage of different materials. Fantastic work, Bethany!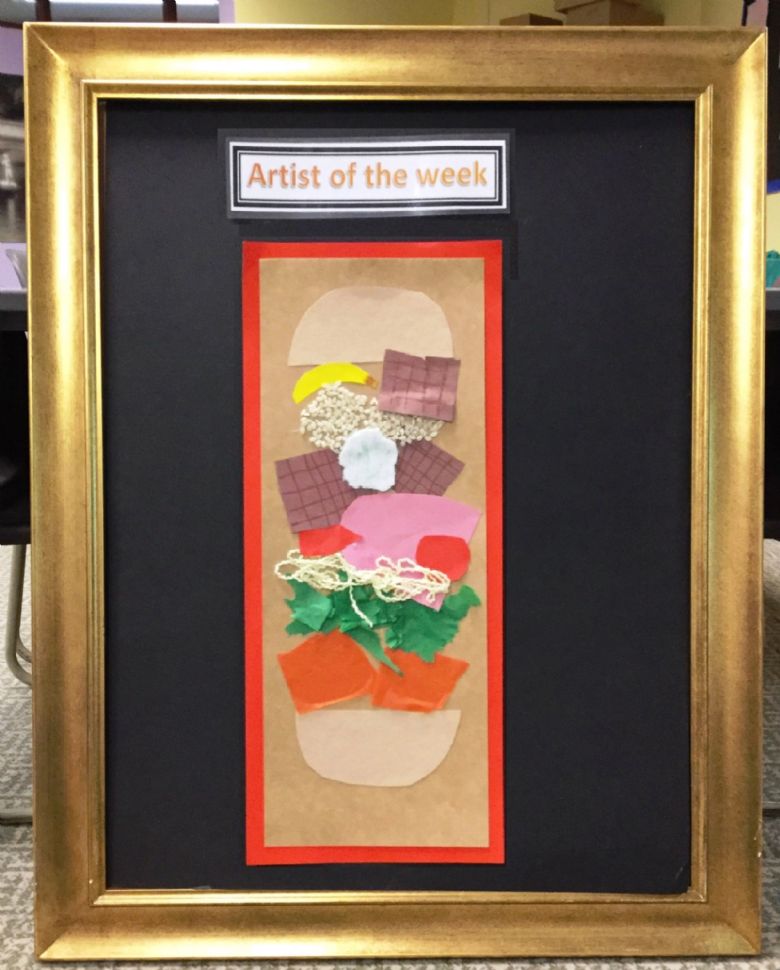 Florence, from Year 1, is the new artist of the week. She created this wonderful picture of a robot using pen and chalk: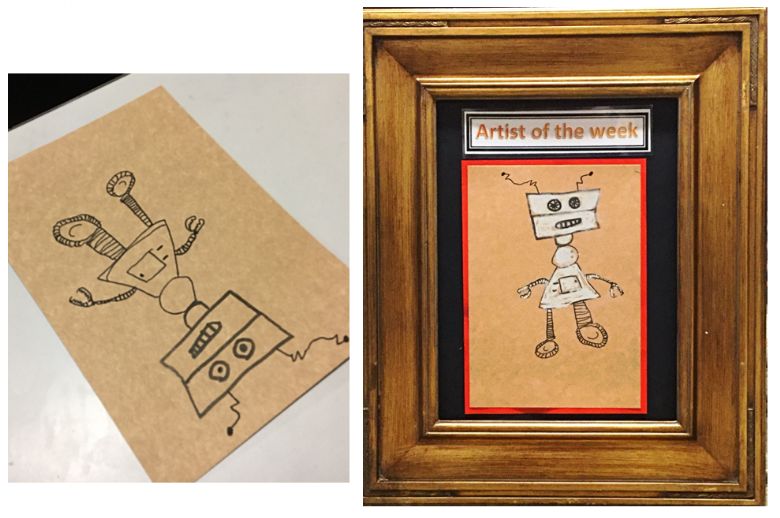 Here is Evie's watercolour mountain painting. She experimented with using very wet paint and making lines with a pipette rather than a brush.