Year 3/4: Self-portraits, part 1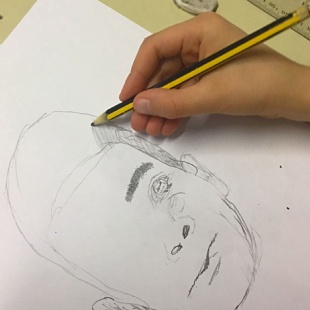 The Year 3/4s are learning about Kings and Queens who made a difference and in art, we will be studying portraits and considering what they tell us about the sitter. The children will also be planning and creating a self-portrait which tells us something about what is important to them.
Before starting our own work, we analysed a number of portraits by Hans Holbein the Younger and contemporary artists such as Kehinde Wiley and Paul Brason. The children began preparing for their drawings by looking at the proportions of the face. They then drew themselves with some help as to where to place the individual features. In the second lesson, they moved on to working from a digitally altered photograph of themselves.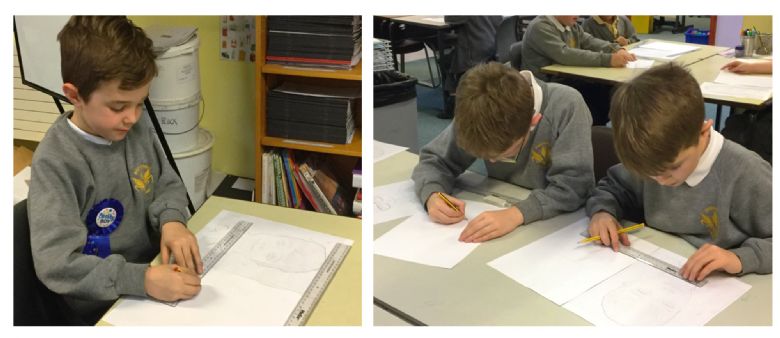 They were allowed to use rulers to mark the top and bottom of the face and the position of the eyes but not to trace.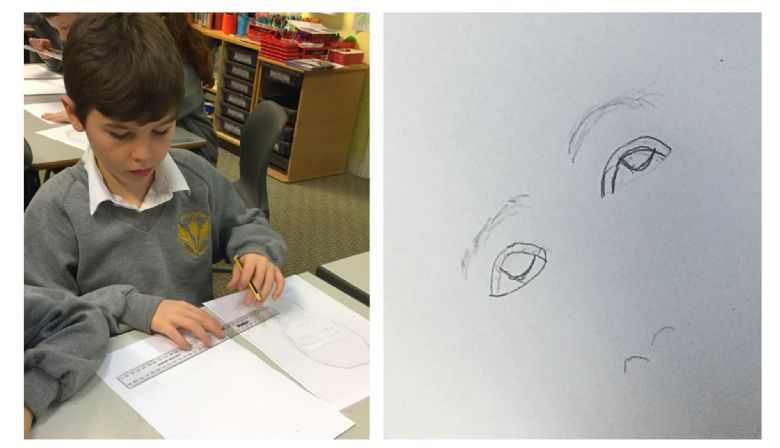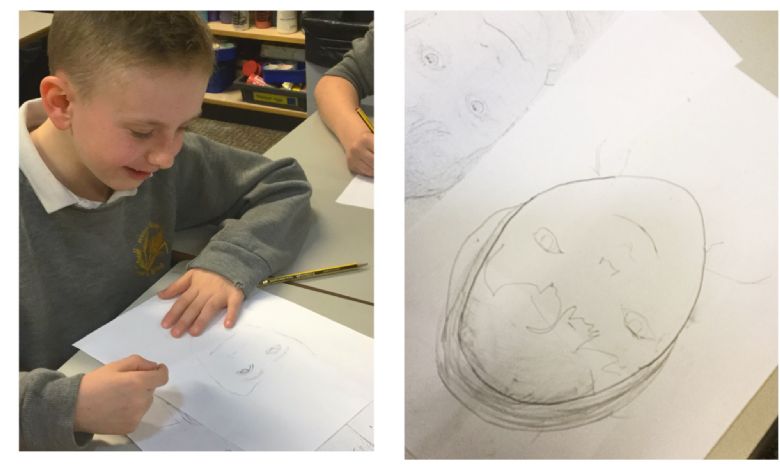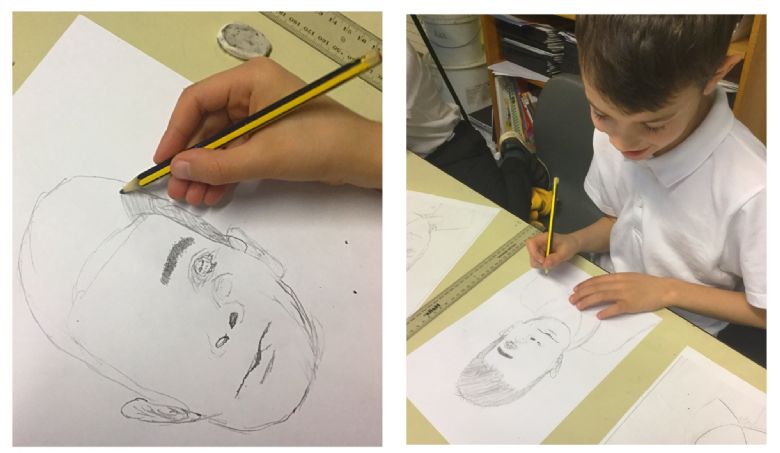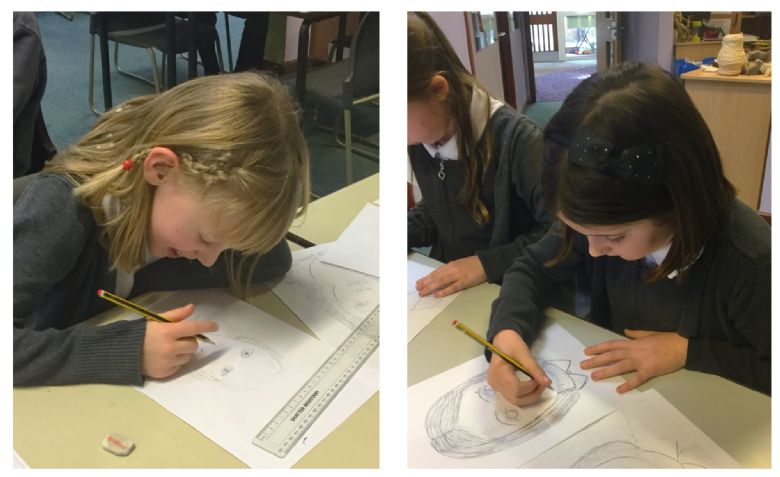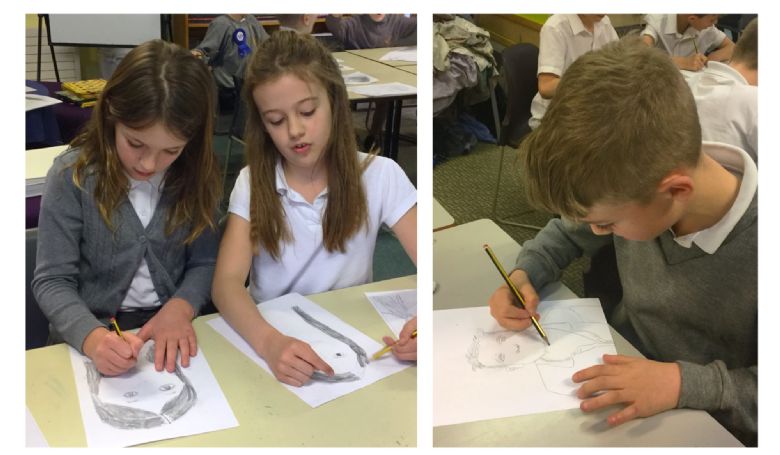 Here are some of the very impressive self-portraits so far. Next week, we will start to add colour and backgrounds.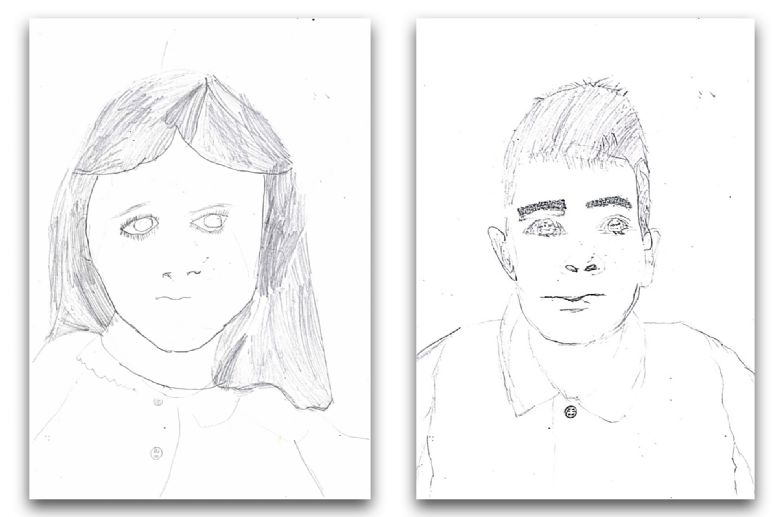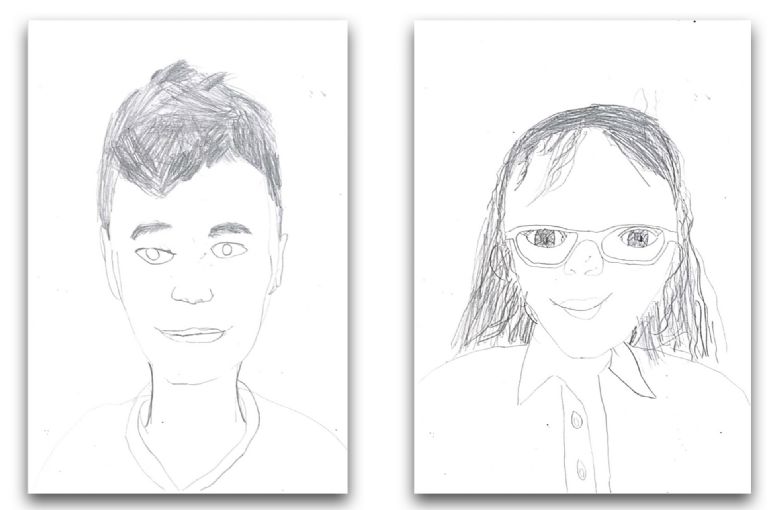 Here are two that I particularly liked because of the character that shines out of them: