Year 2: Paper Weaving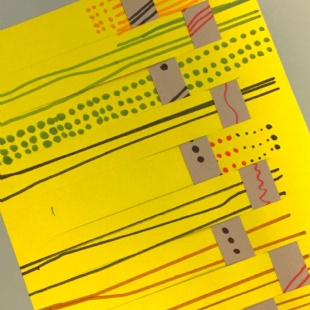 In geography, the Year 1s and 2s will be comparing life in the U.K. with life in other countries, including Ghana.
In our art lesson this week, we looked at Ghanaian art and learned, in particular, about kente cloth, a colourful, patterned fabric traditionally woven by hand. The children gained an understanding of the difference between felted, knitted and woven cloths and we investigated the materials and fabric structure of our school uniform. We also learned about the symbolism of colour and pattern in kente cloth and looked at photographs of Ghanaian looms before starting some paper weaving of our own.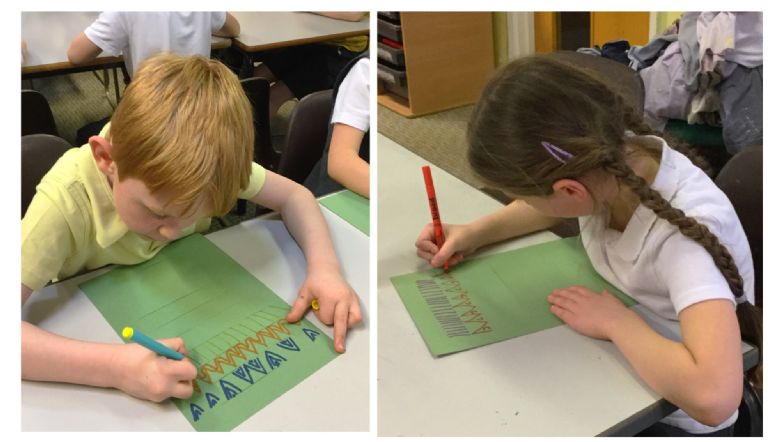 The first task was to add patterns to the 'warp' sheet using traditional kente designs as our inspiration.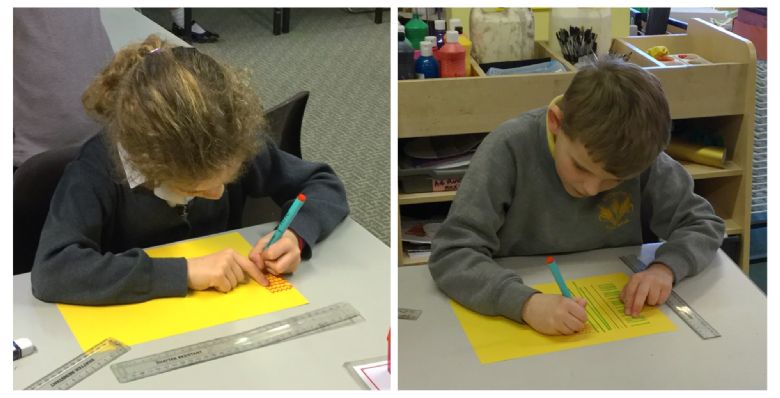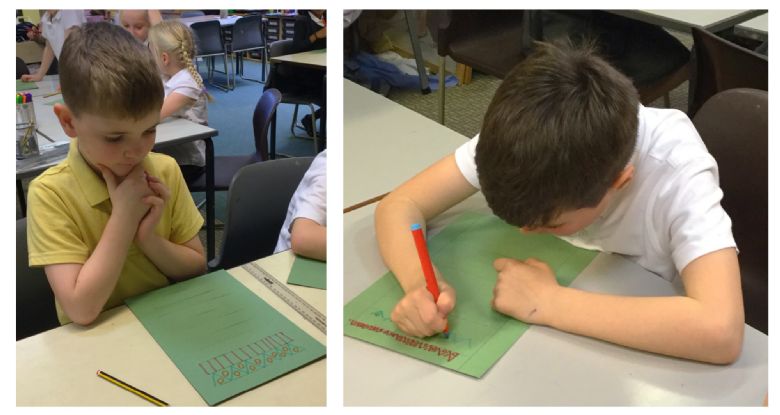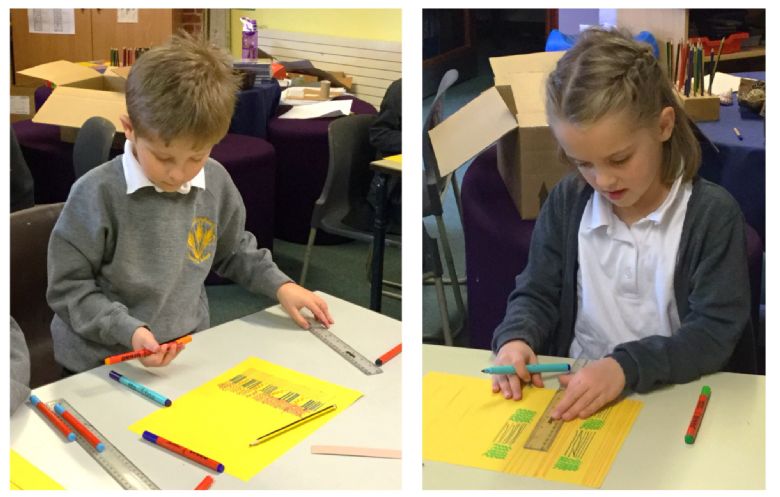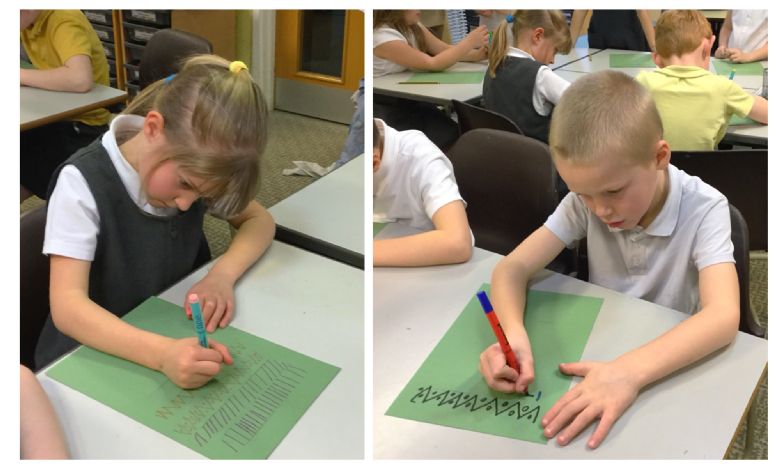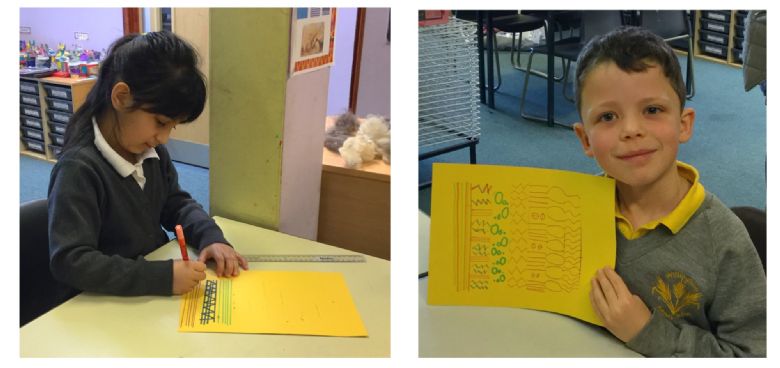 Once the warp sheet was finished, it was time to add pattern to the weft strips and start weaving: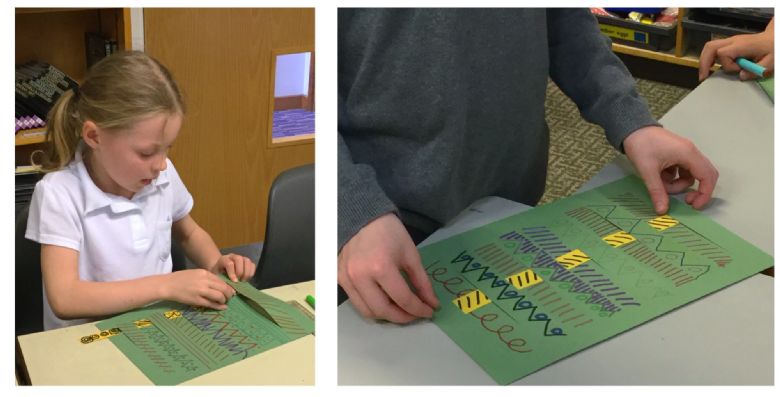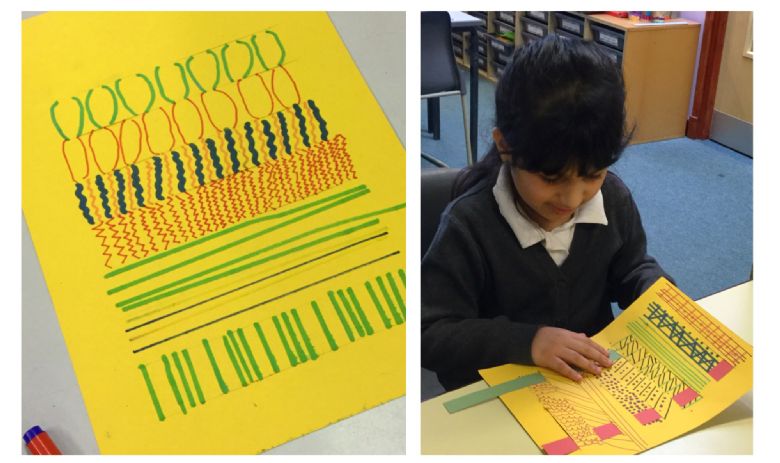 The children worked with great focus on this task and quickly grasped the need to alternate the weft strips.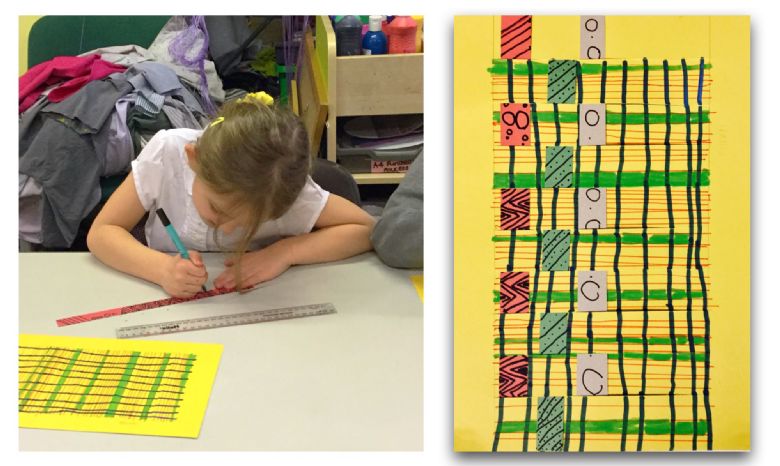 As the lesson progressed, the children also contributed to a whole class piece of weaving on a cardboard loom: