Year 1: Butterflies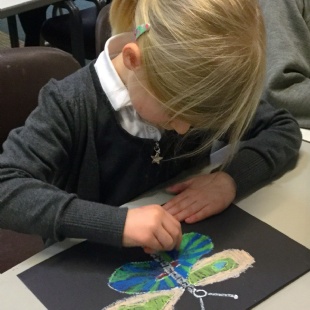 In the last lesson before half-term, the Year 1s made butterfly pictures using oil pastel.
We spent some time looking at close-up photographs of butterflies before starting our drawings, noticing the size, angle and structure of the wings. The children began, as they often do, by experimenting on a whiteboard: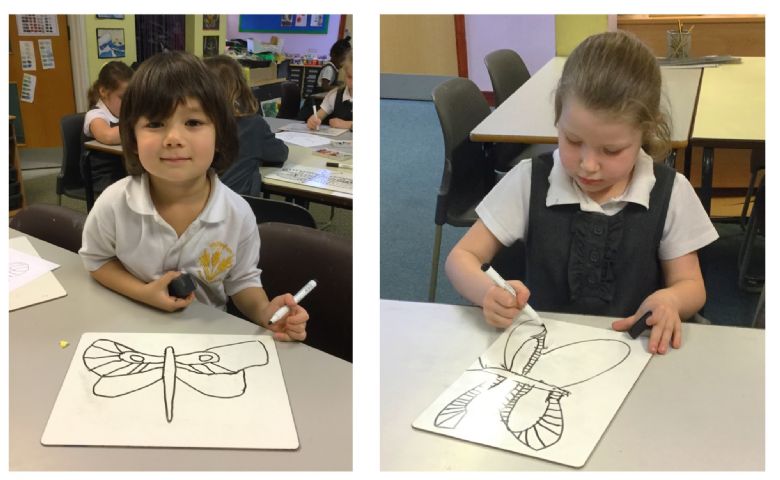 We discussed the need to make the shapes and patterns symmetrical.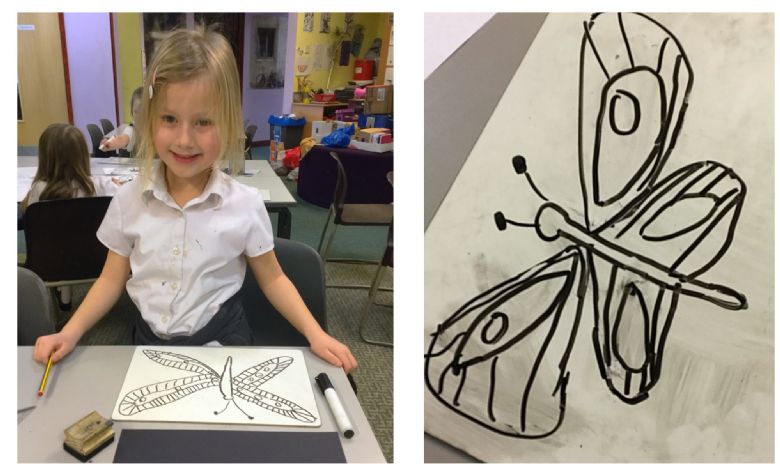 The children went on to draw their butterflies using white oil pastel on a black background: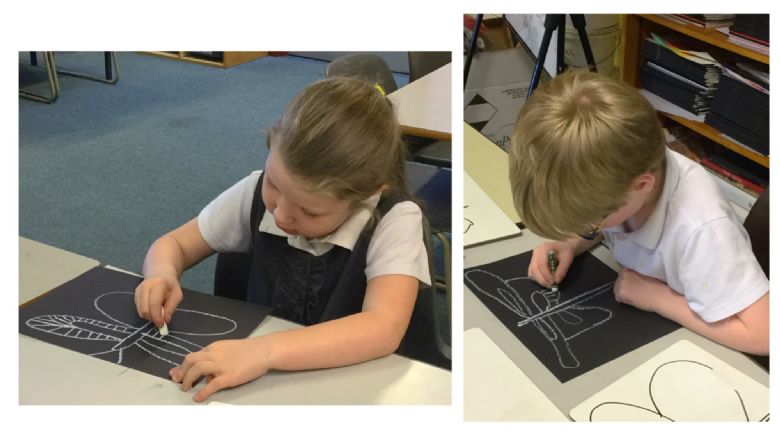 The final step was to start adding colour: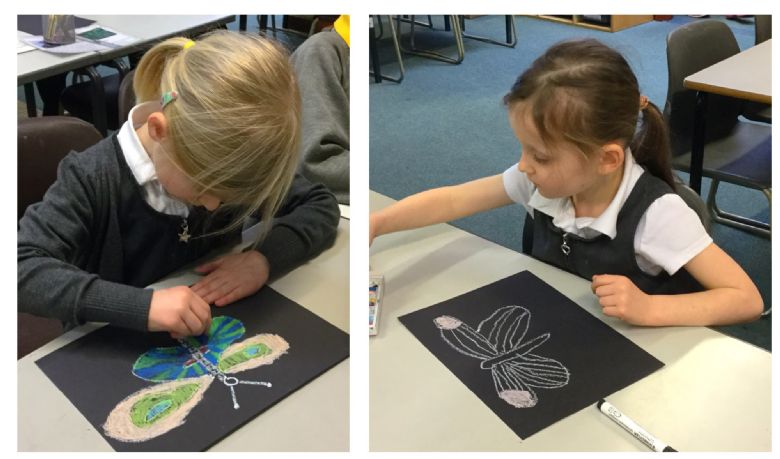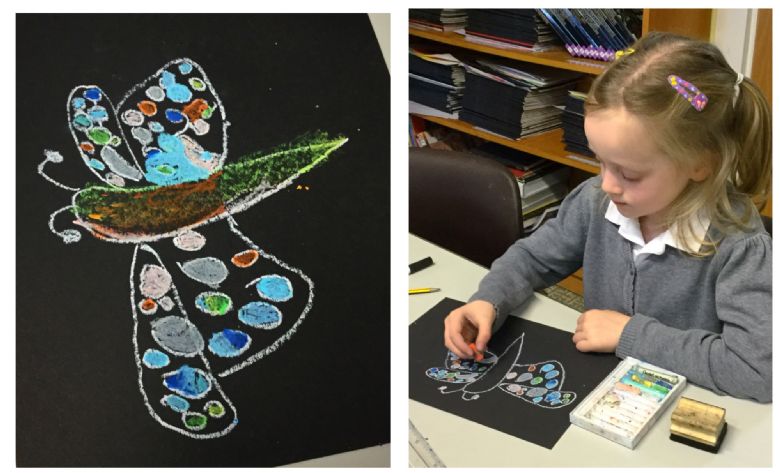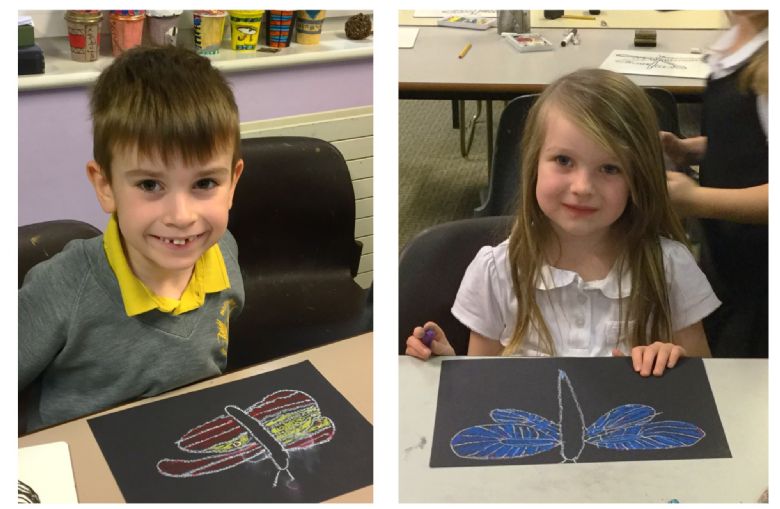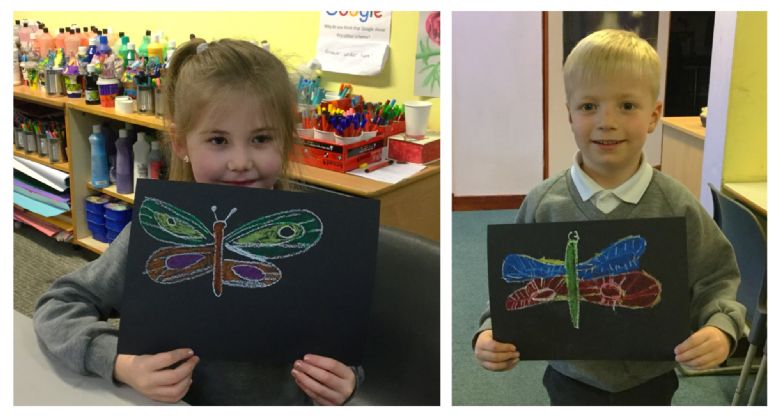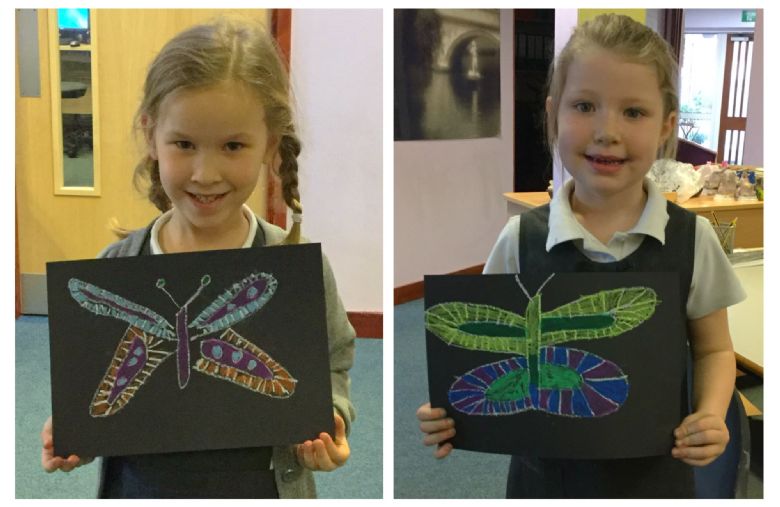 Here is some of the beautiful finished artwork: