Digital Art Challenge: KS1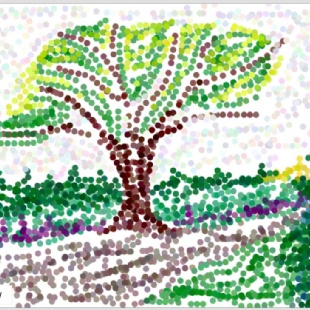 Hello, lovely KS1 children. In this post, I am going to show you how to create a digital picture on Purple Mash. When you have practised a bit and are feeling really confident, you can create a picture celebrating the arrival of spring and send it to me for our digital art gallery. You can find out about my digital art challenge, inspired by the British artist, David Hockney, here.
Here is one of David Hockney's own digital pictures to inspire you: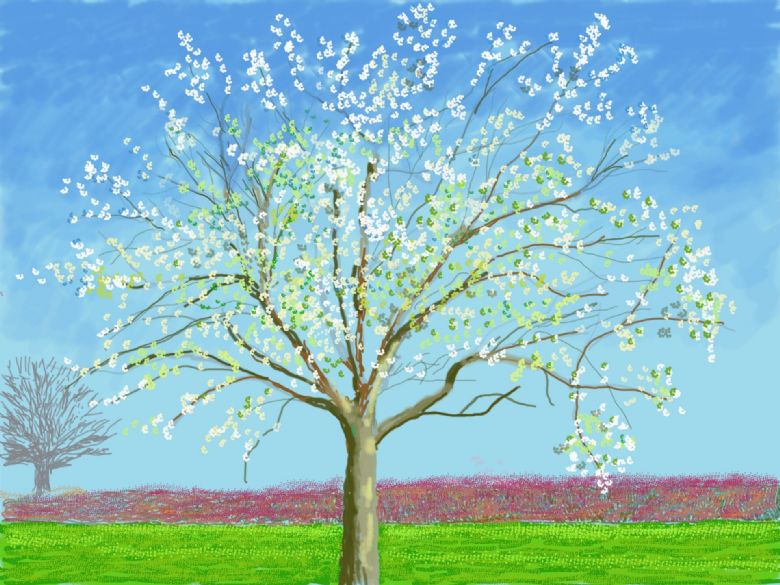 You could draw the view from your window at home or use your imagination to conjure up a beautiful Spring scene. If a grown-up tells you that it is safe for you to go out into the garden, you could make a sketch or take a photograph to use as a starting point.
We will be using the 2Paint a Picture app on Purple Mash: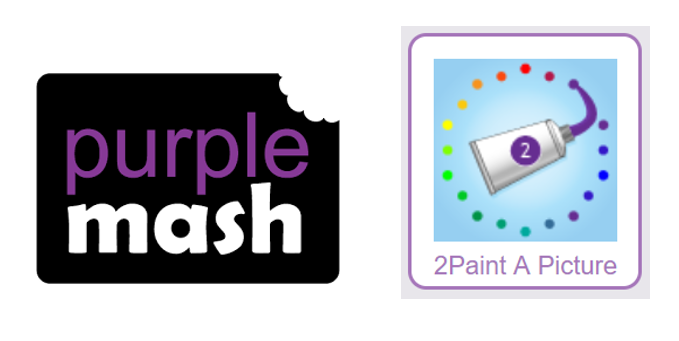 The first thing is to log in to Purple mash. You will need to know your user name and password. Some of you have number passwords and some have the name of an animal but I know that you are all very confident logging in by now. If you have forgotten your password, send us an email and we will do what we can to help.

Once you have logged in, you need to click on the Art icon: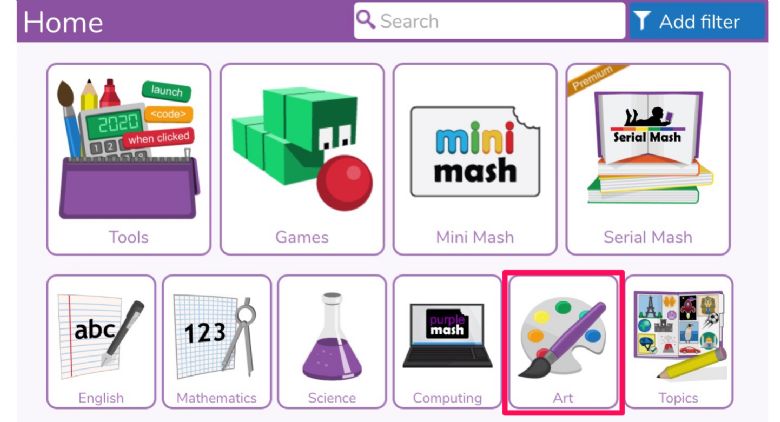 Then, you need to click on 2Paint a Picture:

You will given a number of options. It is a good idea to try them out so that you know the types of painting that you can do with each one. Let's start with Simple. Remember to click on 'OK' once you have made your selection: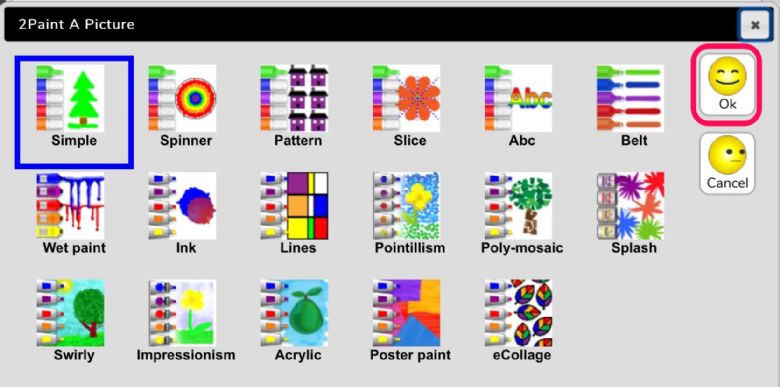 Now, you can have some fun seeing what you can paint: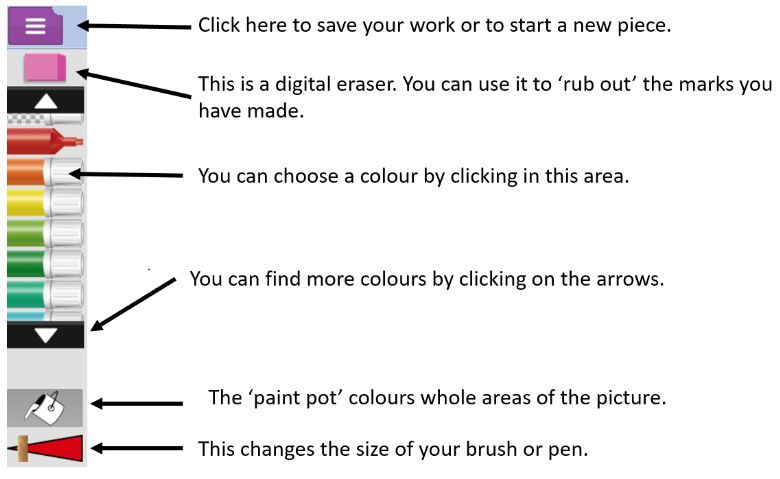 There are also some useful buttons at the top of the page that you might want to use:

When you have tried the Simple section of the app, you can look at some of the other sections. In most of these, there are a few changes to the left hand panel: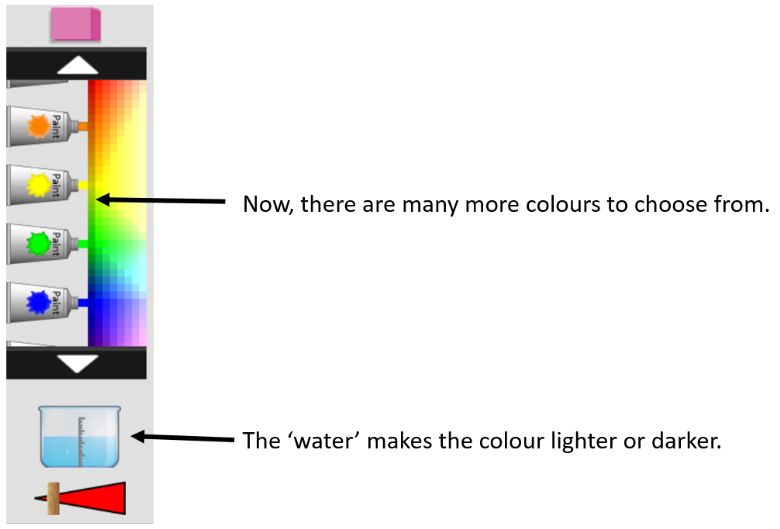 You will soon discover that each section of 2Paint a Picture allows you to create patterns or brushstrokes in a different way. Here are some of the most useful sections for creating a digital painting:

Here is a picture that I created using the Pointillism section: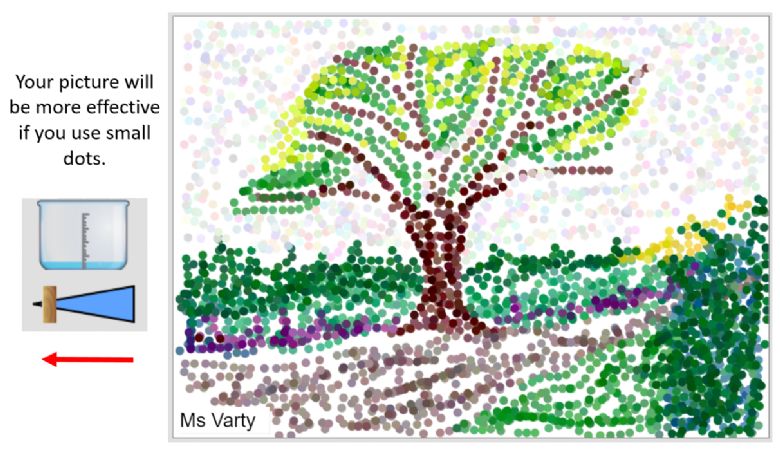 One of the wonderful things about digital art is that you can experiment without using up resources, you can erase any mistakes easily and you can try a wide range of different tools. The important thing is to have fun and to remember to save your work: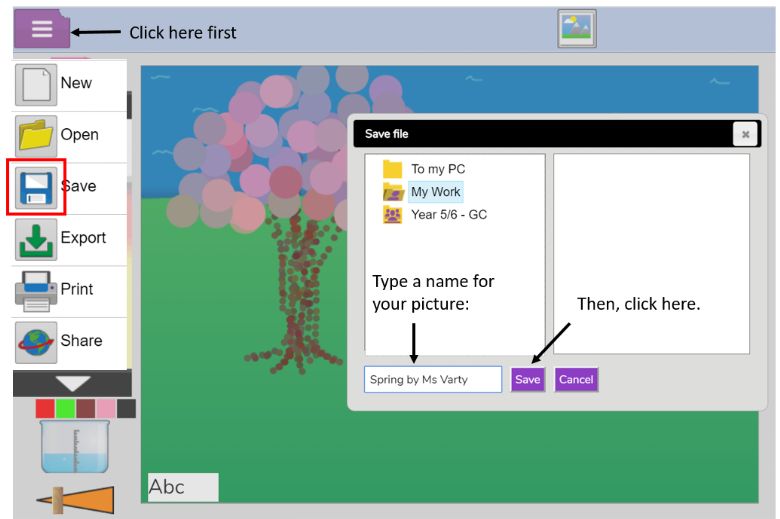 I really hope that you have fun with this challenge. You can ask an adult to send me your artwork by email: svarty@willingham.cambs.sch.uk. If you find this tricky, let me know the name of your picture and I should be able to pick it up myself from Purple mash. I am very excited to see all the wonderful art!